NightVision Techno Podcast 021 mixed by POSITIVE MERGE (UKR)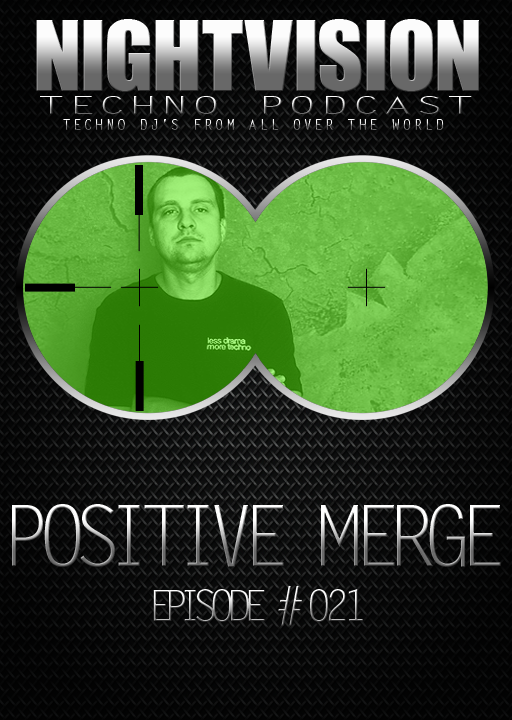 Bio:
Positive Merge (Aka Andrey Lanovoy) is talented Ukrainian techno producer, inspired by a minimal fine sounds with light effects of minimal techno and crazy dark bass with groovy loops of European techno, founds his style in music. Andrey does not limit himself to any specific style and genre of music, but mostly it's Techno.Back in 1998 working as a DJ, Andrey realizes that he can not live without music and begins to mix different styles looking for his own one experimenting with the sounds. He makes a lot of tracks in completely different genres, and gives them to friends forcrit ique. Finally in 2010, releasing his first single, understands that his music, his style is liked not only by his friends but by many other people in this world, regardless of age and gender. Over the past 2 years the project Positive Merge is successfully released on such well-known labels as Android Muziq, Repressure Recordings, Baroque Records, Dots Records, Shout Records, Gynoid Audio, Inmaterial Audio, collaborating with famous DJs and producers from all over the world.
Tracklist:
01. Trigger Live - Like A Missile (Jens Schroder Remix) / Shout Records
02. Radio Slave - Bell Clap Dance (Slam Paragraph Remix) / Soma Records
03. Energun - Tettris (Positive Merge Remix) / Armatura
04. Electrorites - The Brain That Wouldn't Die (Monocraft Remix) / Heavy Snatch Records
05. ingy & Bordello - Iron & Water (Original Mix) / Turbo Recordings
06. Florian Tyack & Funkbrainer - Acid Machine (Positive Merge Remix) / Finetool
07. Grieche - Jack The Ripper (Minimatronik Remix) / Login Records
08. GabeeN - Exorcism (Original Mix) / INMATERIAL AUDIO
09. Energun - Reincarnation (Original Mix) / Energun Records
10. Toby Dreher - Chordhose (Mark Broom Club Mix) / Rotary Cocktail Recordings
11. Untold Concept - Parapraxis (Original Mix) / Key Digital Series
12. Positive Merge - Depression (Original Mix) / Energun Records
13. Mattias Fridell - Cromosom003.1 (Advanced Human Remix) / Cromosom
Total Time:
1:02:36
and SADE RUSH (H)!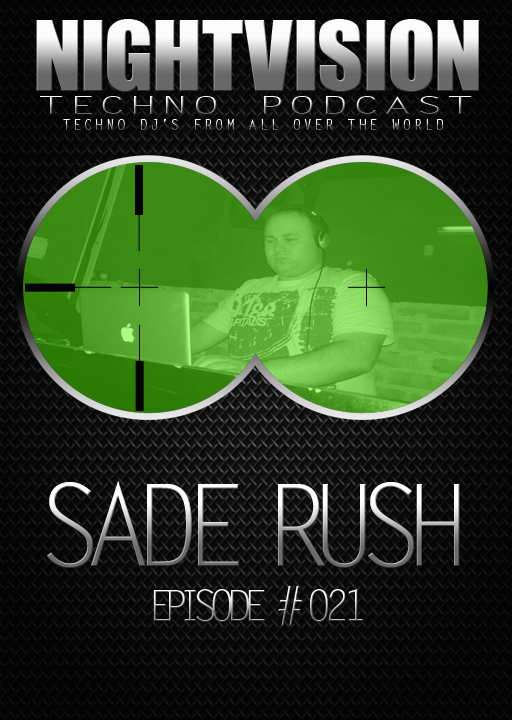 Tracklist:
01. Joseph Capriati - Solar System (Original mix)
02. Alan Fitzpatrick - The Showgirl (Original mix)
03. Alex Bau - Noise B (Monoloc remix)
04. Pfirter - Fractales (Original mix)
05. Frank Kvitta and Electronmike - TerrorVision (PROMO)
06. Motor featuring Billie Ray Martin - Hyper Lust (Pfirter remix)
07. Tomy DeClerque - It's Up To You (Original mix)
08. Tomaz vs Filterheadz - Sunshine (Filterheadz 2012 mix)
09. Tom Laws - Stranger With My Face (Sasha Carassi remix)
10. Tomy DeClerque - It's Up To You (Axel Karakasis remix)
11. Patrick Siech - Dimmer City (Original mix)
12. Mona Vision - Just A Gigolo (Sian Vs Mr. Bizz Saint Efisio Mix)
13. Kalden Bess (Aka M0h) - Next (Flug remix)
14. Pfirter - Induccion a la hipnosis (Original mix)
15. MicRoCheep and Mollo - Octopus (Original mix)
16. Frank Kvitta and Electronmike - Superheroes (PROMO)
Total Time:
1:21:48
NightVision Techno PODCAST on iTunes:
http://itunes.apple....ast/id472942249
NightVision Techno PODCAST on MIXCLOUD and DIRECT LINK:
NightVision Techno PODCAST on FB:
http://www.facebook....ghtvisiontechno
NightVision Techno PODCAST on YOUTUBE:
http://www.youtube.c...ghtvisiontechno
Dieser Beitrag wurde von SADE RUSH bearbeitet: 16. Dec. 2012 - 16:13 Uhr